You must be logged in to view this page
Please log in
Latest Tweets
We are delighted to announce our first online event of 2021 on Superfund vs Buyout! If you work for an SPP Member you can still register and book a place at:
https://t.co/dJpuxqRzKq
https://t.co/xei4Tg08NG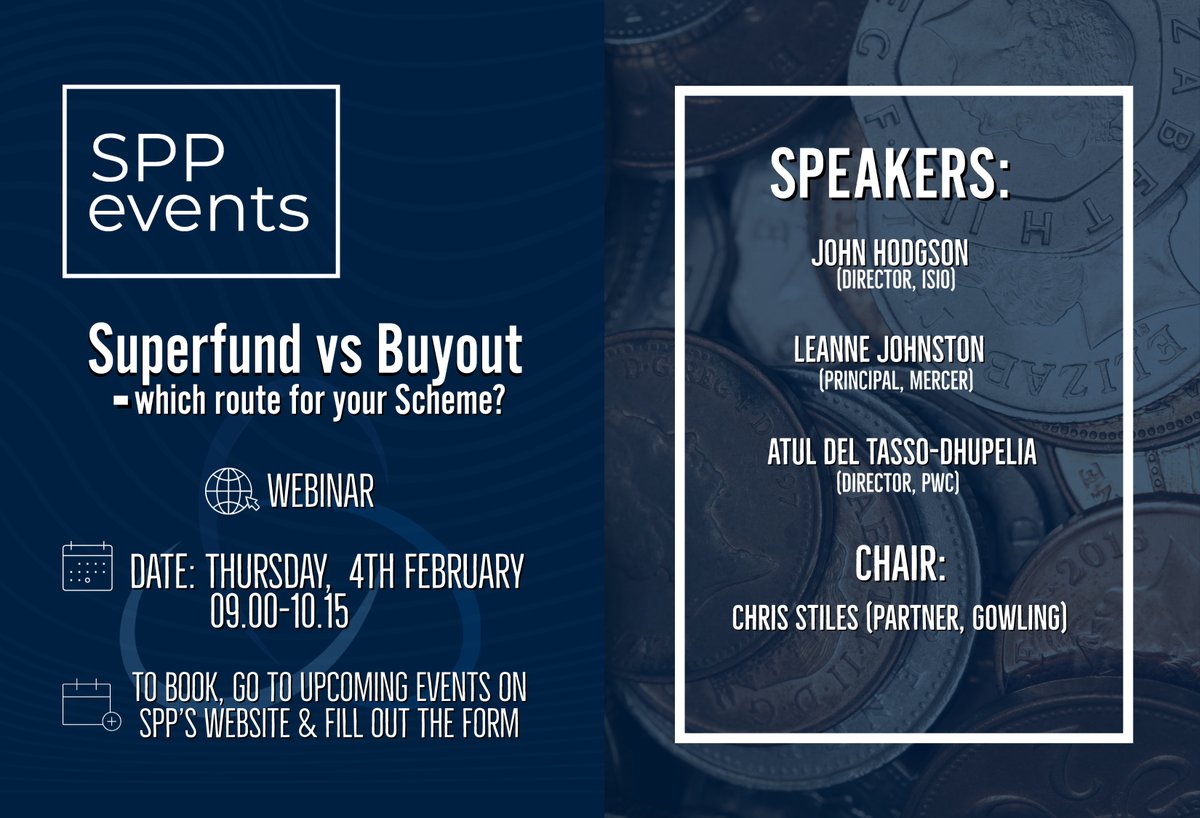 Pensions Age Magazine published a short seasonal comment piece by our President, James Riley. Click below to read!
https://t.co/IK02GvNdPe
Pensions Expert's new article on 'How pensions can revolutionise the world in the next 10 years' is out now! Click and register for free to read the article featuring a comment from our President, James Riley on the topic of superfunds.
https://t.co/x8Qga3lYnz
Become a Member